Jeffrey D. Hudson, P.A.-C.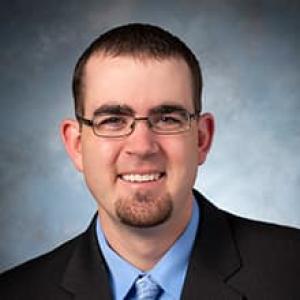 Jeffrey D. Hudson, P.A.-C., received his Master of Physician Assistant Studies at Rocky Mountain College in Billings, Montana. Prior to joining Rebound, he completed a one-year postgraduate residency specializing in orthopedic surgery. Jeff's interest in orthopedics began while working with collegiate athletes at the University of Utah in Salt Lake City, Utah, and the University of North Carolina at Chapel Hill in Chapel Hill, North Carolina.
With his background and education, he has developed a special interest in sports medicine and ACL injuries. He feels it is vital to spend time educating his patients and coordinating with them in the treatment decision-making process.
Jeff enjoys providing medical coverage at local high school sporting events. He likes to spend his free time camping, hiking, fishing, and attending sporting events. He hopes to volunteer his experience towards a medical mission in the near future.
Credentials

Education & Training

Bachelor of Science in Exercise and Sports Science and Athletic Training, University of Utah, Salt Lake City, UT
Master of Arts in Athletic Training: University of North Carolina at Chapel Hill, Chapel Hill, NC
Master of Physician Assistant Studies: Rocky Mountain College, Billings, MT
Post-Graduate Physician Assistant Orthopedic Residency: Illinois Bone and Joint Institute, Park Ridge, IL

Certification

National Commission on Certification of Physician Assistants