Announcement Regarding Hepatitis C Virus at PeaceHealth Southwest Medical Center
We know that many of our patients are concerned by recent media reports of potential exposure to the Hepatitis C virus at PeaceHealth Southwest Medical Center. PeaceHealth and Clark County Public Health are investigating to determine the level of risk and identify those who may be affected, but there is no evidence to date that any patients actually were exposed.
The physicians at Rebound Orthopedics & Neurosurgery believe our patients' safety and wellbeing to be paramount. As a separate business entity from PeaceHealth, we do not have any other details at this time, but we are monitoring the situation closely so that we can take any necessary action to inform and support our patients.
In the meantime, we urge Rebound patients to rely on PeaceHealth for the most accurate information available. Patients may call a special information line starting at 9:00 AM Tuesday, May 6, 2014 at (360) 729-2000, or visit their website at www.peacehealth.org/southwest.
If you have specific questions about medical care you personally received at Rebound, please do not hesitate to call us at (360) 254-6161 or 1 (800) REBOUND to have your concerns addressed by a Rebound provider.
Sincerely,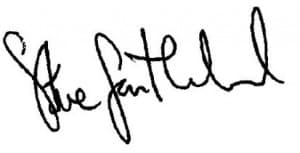 Stephen R. Southerland, MD, FRCS(C)
President, Rebound Orthopedics & Neurosurgery