Rebound Employees Complete Service Project at Whipple Creek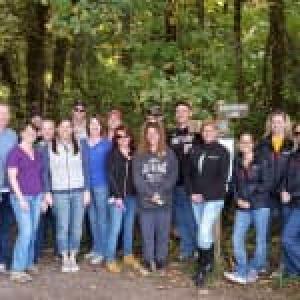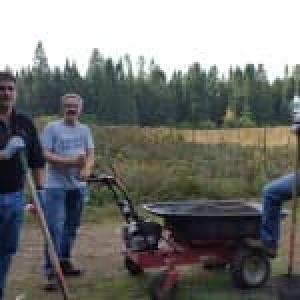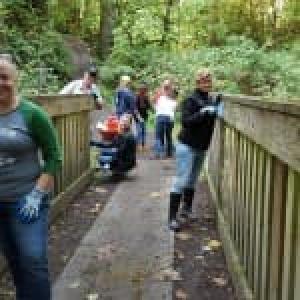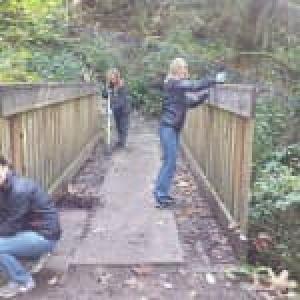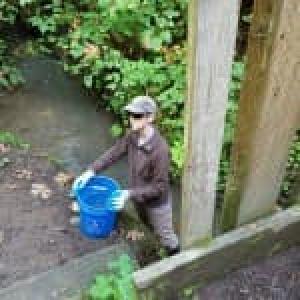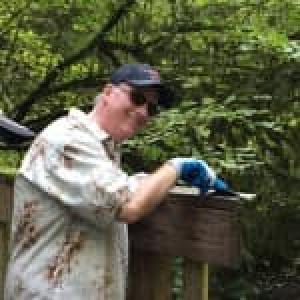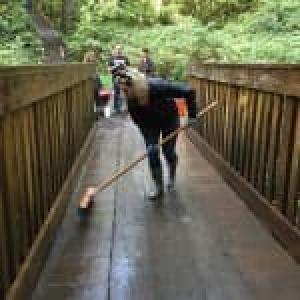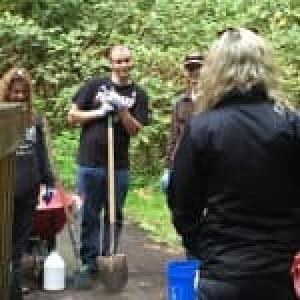 At Rebound, we are dedicated to serving our patients and community. We are proud to partner with organizations that make a difference, and our team participates in a variety of campaigns and events that benefit causes from arthritis research and fighting hunger to humane services and education for emerging healthcare leaders.
Each year, the Department Leadership Team holds a half day retreat for information, education and recognition. As a part of this annual retreat, the team chooses an organization to dedicate a day of service to. Last year, the team chose to do their service project at Share House, a nonprofit committed to serving the hungry and homeless. Employees had the rewarding experience of putting together food kits, hygiene kits and assisting in cleaning and organizing the Share's warehouse.
This year, Rebound employees had the joy of spending a crisp, fall day doing their service project at Whipple Creek Regional Park. On Wednesday, Oct. 14, the team of approximately 25 employees partnered with Whipple Creek Park Restoration Committee and volunteered to clean and repair areas of the park.
"Part of the reason to do this particular project was to be outdoors and encourage physical activity, while helping better a valuable space in our community," says Megan Berriman, SPHR, Rebound Director of Human Resources.
"Employees worked on cleaning up the two walking bridges that were covered in muck and moss for the safety of the park users and for the longevity of the bridges. Other crews focused on improving the trails, weeding, adding foot railings and laying gravel."
Thank you to all employees who volunteered their time and hard work to improve an important community asset for all to enjoy. See photos from the day of service below, and for more information on Whipple Creek Regional Park, click here.