Andrew Peaker, O.T., C.H.T.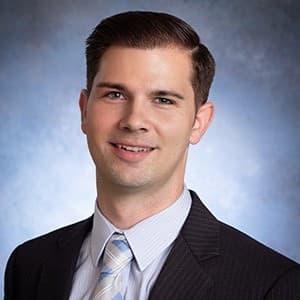 Andy Peaker is an occupational and certified hand therapist who is passionate about improving the quality of life of those he works with. He has worked extensively with upper extremity conditions both in conservative care as well as post-op rehab and received his Certified Hand Therapist (CHT) designation in 2017. He specializes in hand therapy and industrial rehabilitation and has unique skillsets in Functional Capacity Evaluations and Ergonomics. He believes that optimal patient outcomes happen when the surgeon and hand therapist have a positive working relationship and stay communicative, flexible, and compassionate; which accurately describes the working environment at Rebound.
Andy and his wife live in Vancouver with their two daughters and son. He enjoys reading, backpacking and spending time at the beach with his family.
Credentials

Education and Training

Master in Occupational Therapy, Eastern Washington University

Certification

Certified Hand Therapist Hand Therapy Certification Commision, Inc.
Certified Ergonomic Assessment Specialist
Certified Functional Capacity Evaluator
Certified Progressive Goal Attainment Program