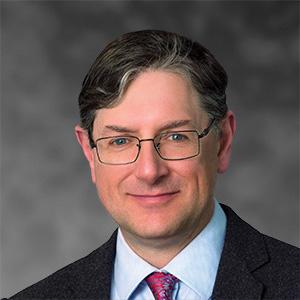 George B. Shanno, M.D.
Specialties:
Fellowship:
Cerebrovascular & Endovascular Neurosurgery
George Shanno, M.D., is a neurosurgeon who is fellowship-trained in endovascular and cerebrovascular neurosurgery. Committed to treating each patient as he would want to be treated, Dr. Shanno uses his expertise in state-of-the-art neurosurgical techniques to ensure each patient receives the best possible care. He is able to treat many cerebrovascular disorders without open surgery, placing the patient at less risk and affording a quicker recovery.
In his free, time Dr. Shanno enjoys gardening and traveling as well as various outdoor activities.
Dr. Shanno sees back, neck, spine, and neurosurgical patients at Rebound Orthopedics & Neurosurgery in Vancouver at Neurosurgery Vancouver.
Credentials

Education & Training

Bachelor of Arts: University of Pennsylvania, Philadelphia, PA
Doctor of Medicine:, Vanderbilt University, Nashville, TN
General Surgery Internship: Thomas Jefferson University, Philadelphia, PA
Neurosurgery Residency: Thomas Jefferson University, Philadelphia, PA
Cerebrovascular and Endovascular Neurosurgery Fellowship: Thomas Jefferson University, Philadelphia, PA

Certification

The American Board of Neurological Surgery

Hospital Affiliations

PeaceHeath Southwest Medical Center
Legacy Salmon Creek Medical Center

Awards

Portland Monthly Top Doctors: 2010
Locations

Rebound Neurosurgery Vancouver

Physicians' Pavilion
200 Northeast Mother Joseph Place, Suite 300
Vancouver, WA 98664
News
Testimonials

I went to Dr. Shanno for a second opinion after being told by a well reviewed Portland neurosurgeon that I needed disc replacement surgery immediately. Dr. Shanno advised against surgery and suggested that the probability would be that it would heal on it's own over the next several months to a year. Within two months I was pain free and within one year I regained my strength. All is well and I am SO HAPPY to not have had unnecessary surgery. Thank you Dr. Shanno!!!

Sudden acute disc herniation left me totally incapacitated in Jan. 2014. Dr. Shanno saw me immediately and I woke up from surgery totally pain free and cannot even tell I ever had a problem over a year later. I am a retired Physician Assistant who worked with the Rebound staff for 20 years prior to retiring in the ED at SW Washington Medical Center. I can assure you that you could not be in better hands anywhere.