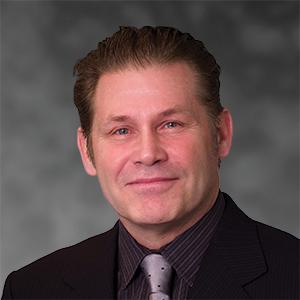 John P. Kafrouni, M.D., is a board-certified specialist in physical medicine and rehabilitation. He provides comprehensive care of spinal, sports, and neuromuscular disorders and has extensive experience in spinal cord injury. Dr. Kafrouni's interests include concussions, minimally invasive and techniques to address spinal, joint, and extremity pain, electrodiagnosis, and spasticity management. He is subspecialty board-certified in sports medicine and electrodiagnostic medicine and will consult on functional needs to patients with complex spinal cord and brain injuries and survivors of polytrauma.
He emphasizes accurate diagnosis, individualized goals, and patient education as keys to empowering patients toward recovery and lifelong health through exercise.
He is relatively passionate about surfing, snowboarding, mountain biking and in general, going fast on unstable objects.
Dr. Kafrouni offers physical medicine and rehabilitation in addition to nonsurgical sports medicine care at Rebound Orthopedics & Neurosurgery in Vancouver at Vancouver, as well as in Portland at Rose Quarter.


Credentials

Education & Training

Bachelor of Arts in Dramatic Literature: University of California, Santa Barbara, CA
Doctor of Medicine: Loma Linda University School of Medicine, Loma Linda, CA
Internal Medicine Internship: Northwestern University Feinberg School of Medicine, Chicago, IL
Physical Medicine & Rehabilitation Residency: Rehabilitation Institute of Chicago, Northwestern University Feinberg School of Medicine, Chicago, IL

Certifications

American Board of Electrodiagnostic Medicine
American Board of Physical Medicine and Rehabilitation
Subspecialty Certificate in Sports Medicine

Professional Associations

American Academy of Electrodiagnostic Medicine
American Academy of Physical Medicine and Rehabilitation
American Association of Orthopaedic Medicine
American Institute of Ultrasound in Medicine
International Spine Intervention Society
Oregon Society of Physical Medicine and Rehabilitation
The Physiatric Association of Spine, Sports and Occupational Rehabilitation

Team Affiliations

Portland Trail Blazers
Portland Winterhawks

Awards

Portland Monthly Top Doctor: 2014, 2015, 2016, 2017, 2018, 2020
Locations

Rebound Rose Quarter

Clinic Address:
One North Center Court Street, Suite 110
Portland, OR 97227

Parking Address:
100 North Drexler Drive
Portland, OR 97227

Rebound Total Joint Center Vancouver

Physicians' Pavilion
200 Northeast Mother Joseph Place, Suite 305
Vancouver, WA 98664
News
Testimonials

I had the opportunity to meet with Dr. Kafrouni three times. Every time he was patient and understanding to my questions and needs. I feel this doctor has a gift to truly understand what the patient is going through and has gone through. He was able to evaluate my care and re-evaluate the care that was given to me earlier by other doctors. He is a kind and honest doctor.

Wow! Dr. Kafrouni checked my hip with ultrasound and found two pockets of fluid built up around the main tendon. He drained these areas and I was instantly pain free!