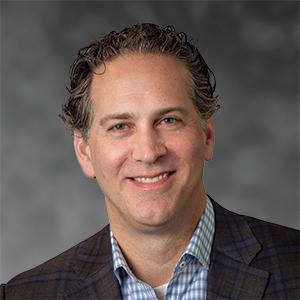 Evan D. Ellis, M.D.
Fellowship:
Sports Medicine
Evan D. Ellis, M.D., is a board-certified orthopedic surgeon with subspecialty interest in knee, shoulder, sports medicine, cartilage repair, and ACL reconstruction. He routinely performs the most up-to-date surgical procedures. He has specific interest in arthroscopic reconstruction of the shoulder and knee, including ligament repair and reconstruction, cartilage repair and restoration, rotator cuff repair and shoulder stabilization, and joint replacement of the knee and shoulder. Additionally, he is well adept at both conservative and operative treatments of numerous sports injuries. He has served as a team physician at the high school, collegiate, and professional levels. Dr. Ellis' goal is to treat each patient as thoughtfully as he would treat his own family member. He feels strongly that communication and patient education are critically important to excellent medical care.
Dr. Ellis performed his undergraduate training at the Johns Hopkins University, where he graduated Phi Beta Kappa and was an Academic All-American basketball player. After obtaining his medical degree at the University of Michigan Medical School, he performed his internship and residency training at the University of Washington in Seattle, Washington. This was Dr. Ellis' first opportunity to live in the Pacific Northwest, and he and his wife both fell in love with the area. He then finished his training as a sports fellow at Washington University School of Medicine in St. Louis, Missouri. During his fellowship, Dr. Ellis was on the medical staff for the St. Louis Rams and St. Louis Blues professional sports teams.
Dr. Ellis is a member of the American Academy of Orthopaedic Surgeons and the American Orthopaedic Society for Sports Medicine. Starting in 2014, Dr. Ellis was appointed as co-team physician for the Portland Trail Blazers.
Dr. Ellis enjoys spending his free time with his wife and three young children. His outside interests include running, golfing, biking, basketball, reading, and exploring all of the fantastic restaurants in the Portland area.
Dr. Ellis is available to see knee, shoulder, sports medicine, joint replacement, and cartilage repair patients at Rebound Orthopedics & Neurosurgery in Vancouver at Vancouver, in Portland at Rose Quarter, and in Lake Oswego.


Credentials

Education & Training

Bachelor of Arts in Psychology: Johns Hopkins University, Baltimore, MD
Doctor of Medicine: University of Michigan Medical School, Ann Arbor, MI
General Surgery Internship: University of Washington, Harborview Medical Center, Seattle, WA
Orthopaedic Surgery Residency: University of Washington, Harborview Medical Center, Seattle, WA
Sports Medicine Fellowship: Washington University School of Medicine, St. Louis, MO

Certification

American Board of Orthopaedic Surgery

Professional Associations

American Academy of Orthopaedic Surgeons
American Orthopaedic Society for Sports Medicine, Fellow

Team Affiliations

Awards

Portland Monthly Top Doctor: 2014, 2015, 2016, 2017, 2018, 2019, 2020
Vitals Patients' Choice Award: 2015
Locations

Rebound Orthopedics Vancouver

Physicians' Pavilion
200 Northeast Mother Joseph Place, Suite 110
Vancouver, WA 98664

Orthopedics, Physiatry, and Hand Therapy: Suite 110
Neurosurgery: Suite 300
Total Joint Center: Suite 305

Rebound Rose Quarter

Clinic Address:
One North Center Court Street, Suite 110
Portland, OR 97227

Parking Address:
100 North Drexler Drive
Portland, OR 97227

Rebound Lake Oswego

4811 Meadows Road, Suite 101
Lake Oswego, OR 97035
News
Testimonials

Dr. Evan Ellis & Staff treated me like royalty and are very knowledgeable. Continuing discovery with MRIs. Very very happy to start the process and find out what the knee prob is. Great attention on this first visit with Xrays ...nothing broken. Thank you Dr. Ellis & Staff!

I have seen both Dr. Ellis for knee issues and Dr. Crary for foot/bunion pain - I initially saw Dr. Crary back in 2011 - he was the SEVENTH opinion I got for what seemed like impending bunion surgery - every other Dr. I went to seemed to want to cut into my feet, break bones and insert screws (even though no pain). Not only does Rebound have the most state of the art equipment of any the offices I had visited, Dr. Crary was not quick to say this was the only option - as a matter of fact he told me that unless things were painful it was not appropriate to operate. His analysis was thorough and I felt that he had reasonable evidence with the more current equipment to make a statement that made sense, contrary to others. I really felt like he was a straight shooter and gave me the treatment plans best for me, not for the Rebound Office bottom line.

I recently had to go in to see Dr. Ellis for knee issues and again Dr. Crary for some additional foot issues -here it is four years later an both Drs. seem to know more than most I have experienced. Both Drs. I believe have either played basketball or another sport so I feel like they can relate and empathize with my issues. In addition, the physical therapy unit is right there at the offices, which tells me there is added synergy among the staff to ensure the best care for patients - I was impressed! I feel like I am in the best of hands with the best equipment for analysis and the best doctors - I couldn't ask for a better team to help manage my mobility issues (and with honest answers)- I am thankful to have them as a resource and would highly recommend to anyone.

Dr. Ellis did not try to push surgery like some docs would. He gave me a shot of cortisone and after a couple of weeks it reduced my pain. He is personable, knowledgable, and efficient. I will go back when needed in the future.

We are so happy to see Doctor Ellis' name on the 2015 Portland's Top Docs list! Dr. Ellis did my husband's left knee replacement last year and will be doing the right knee next week. He is an excellent surgeon and a genuinely wonderful person. He always answers your questions thoroughly and makes you feel as if you are in good hands. Congratulations Dr. Ellis on this outstanding achievement!

I tore my ACL on my right knee and had my ACL replaced in January of 2013. Dr. Ellis performed the surgery on my knee and did a wonderful job. After about 10 months of recovery I returned to play ultimate Frisbee. Thank you again!

Thank you Dr. Ellis and staff!

You are the best. I had total knee replacement 6 months ago and the only regret is that I did not do it sooner. The docs, staff, hospital and rehab folks all worked incredibly well together to make the recovery amazingly short and the results better than my wildest dreams. What is this 60 year old ready for now? Looking at snow boarding equipment!

I was All League outside line backer for Skyview high school 2011-2014, in my last regular season game of my senior year before we went to the state quarter finals I blew out my knee. My MCL, PCL, and posterio corner of my meniscus had to be reconstructed. Not only was this a blow physically, but mentally as well. I went from thinking I was invincible to not being able to do what I loved, playing football or any sports for that matter. I saw a different Doctor in Texas at first who at the time I thought was amazing. He was the U.S ski team's surgeon, so I was ecstatic I had the opportunity to go to him. I was very wrong. My knee was in constant pain after the surgery for an entire year. Constantly grinding and popping every step I took. My motivation was at an all time low. When I moved back to Vancouver, Washington I met up with doctor Ellis and He went in and made my knee feel practically good as new. My biggest regret was not going to Dr. Ellis in the first place. It is amazing what the man can do. He fixed my knee, which in turn has given me new opportunities in life, and has increased my quality of life ten fold. I would recommend him to anyone with any knee or shoulder issues as he is extremely well-versed in both practices. I am proud to announce I will be playing football at MT. San Antonio Junior College this fall and it is 100% because of Dr. Ellis. Very excited to show him my progress in the future! Thank You again!!