Jennifer Wynn, A.R.N.P.-C., M.N., F.N.P.-B.C.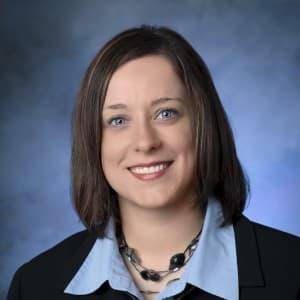 Jennifer Wynn is a family nurse practitioner who recently practiced in internal medicine after graduating from Washington State University in Vancouver, Washington. Her work in healthcare began as a registered nurse on a postsurgical nursing unit in the Midwest in 1999. She later transitioned to perioperative (operating room) nursing and spent most of her nursing career working as an operating room nurse in the Portland metropolitan area.
Jennifer works to educate patients about both their health and available treatment options, helping individuals to make the most informed choices about their care.
Originally from the Midwest, she enjoys the beautiful landscapes and mild climate of the Pacific Northwest. In her leisure time, she enjoys gardening, reading, and spending time with family and friends.
Credentials

Education & Training

Associate Degree in Nursing: Iowa Central Community College, Fort Dodge, IA
Bachelor of Science in Nursing: Washington State University, Vancouver, WA
Master of Nursing: Washington State University, 2009

Certification

American Nurses Credentialing Center