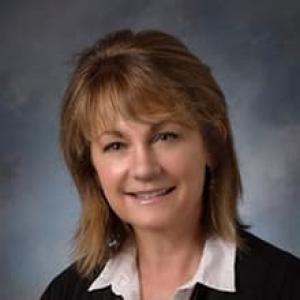 Laura is a licensed physical therapist assistant with over 30 years of experience. She has had the opportunity to travel, live, and work in various regions of the world including Guam, Germany, Turkey, and throughout the United States. Practicing the art and science of physical therapy in various cultures has taught her to respect each individual and how unique we all are in responding to various treatment approaches.
Laura is a certified STOTT Pilates instructor, which enables her to empower each patient to efficiently and safely, strengthen and stabilize their bodies and overcome pain. She uses these skills to help patients with various injuries including spine, shoulder, ankle, and total joint replacements, as well as post-mastectomy and reconstruction.
Laura has spent many years working with oncology patients helping them exercise pre- and post-treatment. As a lymphedema therapist, she developed a program called LEAP—Lymphedema Exercise and Pilates, which can help gently exercise those with swelling disorders.
Laura enjoys exercise, traveling, cooking, biking, fishing with her husband, and doing anything outdoors.
Credentials

Education & Training

Associate of Science, Physical Therapist Assistant: Mt. Hood Community College, Gresham, OR

Certifications

Cancer Exercise Specialist: Rocky Mountain Cancer Center, University of Colorado
Certified Lymphedema Therapist
STOTT Certified Rehabilitation Instructor

Professional Associations

American Physical Therapy Association