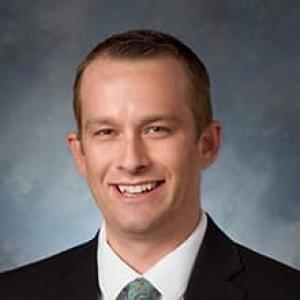 Matt Dykema is a physical therapist with a strong interest in manual therapy and sports rehabilitation. He believes in hands-on treatment and restoring functional movements to the athlete as well as individuals of all ages. Matt enjoys working with a variety of diagnoses, including the spine and extremities.
Matt received his Sports Therapy Certification through North American SportsMedicine Institute and the University of St. Augustine in St. Augustine, Florida. He also has his Manual Therapy Certification in which he has had extra training in joint mobilization and manipulation.
When Matt is not in the clinic, he enjoys spending time with his family exploring the outdoors. He also enjoys skiing, hiking, exercising, and playing sports.
Credentials

Education & Training

Bachelor of Science in Kinesiology: Michigan State University, East Lansing, MI
Doctor of Physical Therapy: Central Michigan University, Mount Pleasant, MI

Certifications

Manual Therapy Certified
Sports Therapy Certified