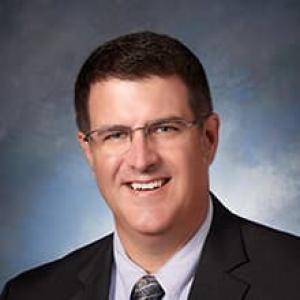 Tim Black is a seasoned physician assistant who graduated from Saint Louis University in St. Louis, Missouri, in 1993. For his first 18 years in practice, Tim cared for the underserved populations of East Saint Louis, Illinois, Dayton, Ohio, and Saint Louis, Missouri, working primarily in emergency medicine. Most recently, he provided orthopedic care for our veterans at the Portland VA Medical Center. Prior to becoming a physician assistant, he was a member of the United States Army Special Forces, which is to say, he loves caring for people who work and play hard.
As a physician assistant, Tim enjoys taking time to explain and educate. His goal is for patients to understand their orthopedic issues and appropriate treatment.
Tim is happy to be in the Northwest and especially enjoys being in the woods and on the coast. He has studied several martial arts, including brazilian jiu jitsu and has a black belt in Aikido.
Credentials

Education and Training

Master of Physician Assistant Studies, Saint Louis University, St. Louis, MO

Certification

National Commission on Certification of Physician Assistants

Military Service

United States Army, 1985 – 1987
United States Army Reserve, 1987 – 1993