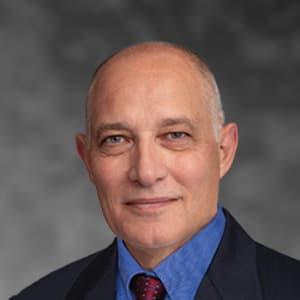 T. Scott Woll, M.D.
Specialties:
Fellowship:
Foot & Ankle Surgery
T. Scott Woll, M.D., is an orthopedist with a subspecialty in foot, ankle, total ankle replacement, and fracture surgery including bunions. Dr. Woll likes to match treatment to the personal needs of his patients by making historical, medical, and biomechanics evaluations. He believes that proper management of an injury may utilize both nonoperative and operative measures.
In his spare time, Dr. Woll enjoys bicycling, camping, fishing, and skiing with his family.
Dr. Woll sees foot and ankle patients at Rebound Orthopedics & Neurosurgery in Vancouver, in Portland at Rose Quarter, and in Lake Oswego.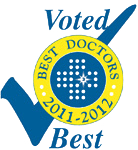 Credentials

Education & Training

Doctor of Medicine: Keck School of Medicine of the University of Southern California, Los Angeles, CA
General Surgery Internship: University of California Irvine Medical Center, Orange, CA
Orthopedic Surgery Residency: Oregon Health & Science University, Portland, OR
Foot and Ankle Surgery Fellowship: University of Washington, Seattle, WA

Certification

American Board of Orthopaedic Surgery

Military Service

Lieutenant Colonel, United States Army Medical Service Corps

Hospital Affiliations

PeaceHealth Southwest Medical Center
Legacy Salmon Creek Medical Center

Awards

Best Doctors in America: 1996 – 2012, 2015 – 2016
Locations

Rebound Orthopedics Vancouver

Physicians' Pavilion
200 Northeast Mother Joseph Place, Suite 110
Vancouver, WA 98664

Orthopedics, Physiatry, and Hand Therapy: Suite 110
Neurosurgery: Suite 300
Total Joint Center: Suite 305

Rebound Rose Quarter

Clinic Address:
One North Center Court Street, Suite 110
Portland, OR 97227

Parking Address:
100 North Drexler Drive
Portland, OR 97227

Rebound Lake Oswego

4811 Meadows Road, Suite 101
Lake Oswego, OR 97035
News
Testimonials

We had just moved here in June of 2005. In July I feel down the staircase and shattered my RT. ankel. I had no doctors as of yet. I am thankful every day for the brilliant surgery Dr. Woll performed. I received 10 screws and a metal plate. I remember him asking me before surgery what I expected from the operation. I told him I would still love to be able to walk and dance and play with my grandkids. To this day I think of him when ever I am walking and enjoying life. I thank you very much Dr. Woll you are truly my hero.

I fell and broke my ankle. Had to have surgery with a plate and screws. I had such great care from start to finish. Dr. Woll was always so encouraging and I knew I was getting the best from him and his staff. I can't say enough about Dr. Woll and Rebound Clinic. The staff really cares for you as a patient but more importantly as a person. Thank you for caring for me and for being so kind not only to me, but to my family as well. I feel very blessed to have had the best doctor and staff.

Thank you Dr. Woll and Dr. DaSilva! After a devastating slalom waterski crash and a bad first surgery in Lewis county, Dr Woll did an amazing surgery on my Achilles and lateral tendon so I could ski again! Then, training to ski tournaments again, I tore a meniscus. Back to Rebound and Dr. DaSilva fixed that. Skiing again as good as before the accident, thank you so much!!! I live and work to ski, other doctors didn't seem to care about my passion, Rebound does!

In January 2014, I called Rebound Orthopedics to ask Dr. Woll to do a below knee amputation of my right leg. I had broken my ankle in three places in 1974, had been in a posterior splint (to immobilize the ankle from the movement that caused so much pain) since 2005, and had been taking opioid medication for many years in an effort to keep working full-time despite "severe post-traumatic arthritis" in the ankle joint. By the end of 2013, my ankle pain was so severe that I hobbled through work each day leaning on a cane, and had stopped exercising. The pain was so severe that it kept me awake each night, as I twisted about, trying to find some position of comfort. I hurt so badly, so much of the time, that I decided I would rather get by on a prosthetic leg than to suffer any longer with grinding, shooting pain all the time.

A major concern was that the last time I had seen Dr. Woll, he had estimated that ankle joint replacement surgery was still five years in the future. Thinking that it had only been three years since I'd heard Dr. Woll's estimate, I concluded that amputation was my only viable option. When Dr. Woll saw me in clinic a few days after my call for an appointment, he smiled when he heard my request and told me he was very pleased with the newly FDA-approved STAR ankle prosthesis, and offered me a joint replacement surgery. It had indeed been five years since my last visit.

Ten days later, I was admitted to the hospital for surgery. At 11:00 AM the next morning, I was in a friend's car, discharged home, in far less pain than I'd lived with for the past 27 years. Six weeks after the operation, I was back to work (on a knee scooter, for sure, but working). Seven weeks after surgery, I was off all pain medication.

I knew, when I requested surgery, that Dr. Woll was on orders with the US Army to return to Active Duty (for his fourth deployment overseas!). In his absence, Dr. Woll left me in the capable hands of Dr. Pierce and the Rebound staff, all of whom did a phenomenal job in my post-op care. With each and every visit to any of the Rebound offices, I was met and assisted by distinctively pleasant, skilled receptionists, patient services representatives, x-ray and cast technicians, medical assistants and medical providers.

By the time Dr. Woll returned from service in Afghanistan, I was walking without a limp, working full-time without mechanical aid or pain medication, riding my bike, driving…in short, living life to the hilt. To conclude that the operation and post-operative results have been life-changing would be an understatement. There are very few activities Dr. Woll told me to avoid (ex: racket sports), but I basically do anything and everything I want. My quality of life is, in a word, excellent.