Patient Testimonial - 1520310239
Comments: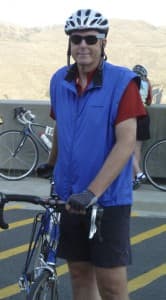 Dennis during Ride Around WA (RAW)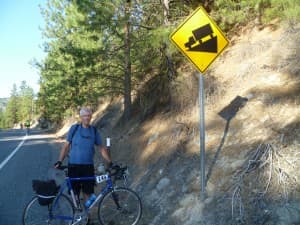 Dennis during RAW up Hwy 20
My primary goal for both joint replacements was to get back on my bike. I reached my goals. I ride one week long and a few weekend rides during the dry season.I want to value the fine folks who assisted Dr. Roberts, like Lori, whom I always looked forward to see, and Kyle, who also provided care and directly assisted Dr. Roberts. Then there were the pre-op folks that got me ready and nursing and OT staff who took care of me while I was on the ward. And, lastly, there is that most important person who provided care before, during and after the cutting and replacements, that would be Sharon. She helped me get back to my bike. Thanks Sharon!It does take a village, doesn't it?
Which provider did you see?:
Donald W. Roberts, M.D.