FOCUSED ON YOU - With Robin Healthcare, Rebound utilizes the latest technology to improve the patient experience.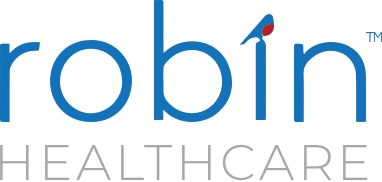 What is Robin Healthcare? - Through the Robin Assistant™, Robin Healthcare uses state-of-the-art technology that helps doctors complete notes and other computer work, so they can focus on caring for patients instead of staring at the computer screen.
How does Robin Healthcare work? - Robin Healthcare takes notes during the visit so that doctors can give their full attention to patients without the distraction of computer screens and paperwork.
Is Robin Healthcare safe? - Yes, Robin Healthcare is built for privacy and is 100% HIPAA compliant. In addition, Robin Healthcare's quality assurance team is made up of U.S.-based employees who are HIPAA-trained and certified and use military-grade encryption to secure patient data and build custom software to limit the identifiability of individual patients.
Still have questions? Please call us at (360) 254-6161 as a member of our staff would be happy to speak with you.